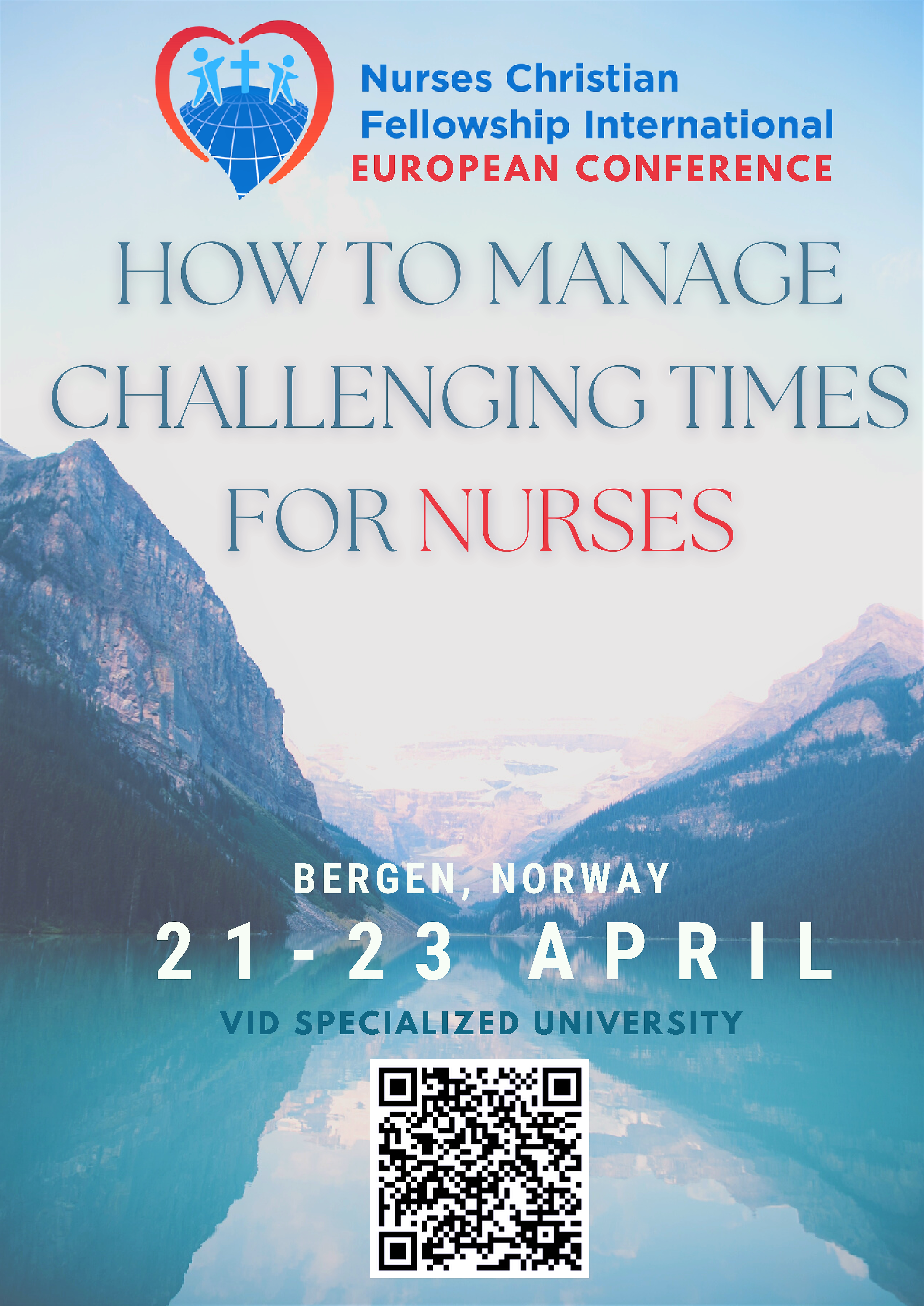 NCFI Europe Regional Conference
Theme: How to Manage Challenging Times for Nurses
Concurrent Sessions: What is hope? Professor Britt Moene Kuven and Professor Tove Giske
Roundtable: Hope as an answer
Workshops:
Saline process taster with Esther Hughes and Pippa Peppiatt.
Hope founded through rest and meditation with Tor Kristiansen.
Much more: Social Gathering, Next Generation Gathering, inspirational devotional and concert, NCFI European Forum and day trip in Bergen.
Price: 100€ qualified nurses / 80€ nursing students . The lunch and dinners are included in the price.
If you are in financially challenged circumstances and cannot afford to come to the conference, we may be able to help towards your cost by providing an economic scholarship. Please email us on this email address for more details (europe.ncfi@gmail.com)
Accommodation and Sunday trip in Bergen is not included. Every participant should book themselves their own accommodation with breakfast included.
Registration opens December 1st and closes February 28th. This deadline applies for conference booking and for scholarship application.
.
EPICC Conference 2023
20-21 April 2023:
EPICC Student Conference
19 April 2023:
Pre-conference for teachers and researchers