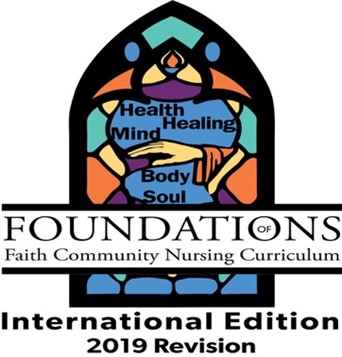 Foundations of Faith Community Nursing Education Course
Faith Community Nursing (FCN) is a recognized professional nursing specialty, this course places emphasis on professional nursing as a health ministry. Previously referred to as Parish Nursing, the FCN curriculum helps prepare the Christian nurse to minister within the local congregation and the broader community.
The Foundations of FCN prepares the nurse to serve in this specialized ministry  reflects the following learning outcome:
Integrate in the faith community nursing practice the core concepts of spiritual formation, professionalism, shalom as health and wholeness, and community, incorporating culture and diversity.
Demonstrate competence and confidence in various ways of thinking, knowing, and analyzing such as the application of the nursing process of assessment, planning, implementation, and evaluation with emphasis on theological perspective.
Develop skills in advocating, leading, and collaborating through a partnership between faith community nurses, other professionals, individuals, families, congregations, and other faith–based communities.
Integrate the practice of faith with the practice of nursing so that people can achieve wholeness in, with, and through the community of faith in which faith community nurses serve.
The participant in the course is a registered nurse. The preferred minimum preparation for a registered nurse entering the specialty includes a degree in nursing with preparation or experience in community or nursing. In the future, a degree in nursing will be required for certification in this specialized practice. sustain a faith community nursing practice. • It fosters inter-professional collaboration.
The presentation of each module needs to be enriched through the use of small group discussions or sharing, experiential exercises (individually or in groups), and other teaching strategies.