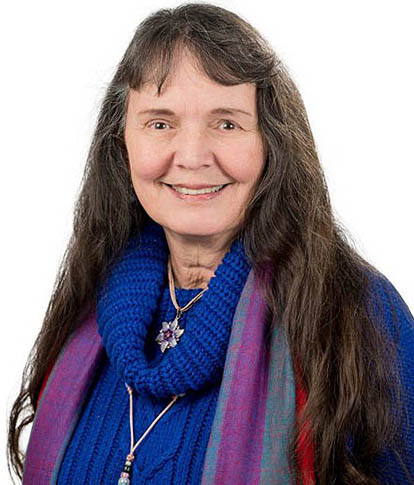 Pamela Heneise Cone, PhD, MSN, BSN, RN, CNS, PHN Professor Emerita, US Fulbright Scholar, Graduate & Doctoral Nursing Programs, School of Nursing, Azusa Pacific University, Azusa, CA
Dr. Pamela Cone was born and raised in Haiti by missionary parents and has been a nurse for 47 years and a nurse educator for 31 years. After graduating with a BSN from Alderson-Broaddus College in 1974, she worked in several staff nurse positions before earning her MSN from Azusa Pacific University with a thesis on Connecting: A Basic Social Process of Spiritual Care in 1994.
Dr Cone has taught courses in theory, research, international health, spirituality and health, and writing with bachelor, masters, and doctoral students at Azusa Pacific University and has served as an expert in Grounded Theory research for doctoral students since 2006. Her 2006 PhD dissertation from University of California-San Francisco was Reconnecting: A Grounded Theory Study among Formerly Homeless Mothers.
A Fulbright Scholar to Norway in 2008-2009, Dr, Cone worked collaboratively with Norwegian Nurse Researcher, Dr. Tove Giske to develop several grounded theories from their spirituality research (3 substantive theories and 1 formal theory). She was also awarded the Beverly Hardcastle Stanford research grant from APU in 2014 for a semester of research in Norway. In collaboration with the EPICC scholars, Dr Cone and colleagues' research team on Spiritual Care Education and Practice (SEP) were awarded a European Erasmus grant and a four-year Excellence in Research award from VID Specialized University in Norway for research in spiritual care education and practice covering 2020 through 2023, which funds the SEP Team's current work, along with a grant for I-SEP focusing on international collaboration.
Together, Drs. Cone and Giske have edited co-authored research/theory books and two Spiritual Care Handbooks (2019 Norwegian & 2022 English), and published over 12 articles in spirituality and spiritual care as well as presenting their spiritual care education and practice work at conferences and workshops in 26 countries globally to date.